News
National Adoption Week explores memories and identity of adopted people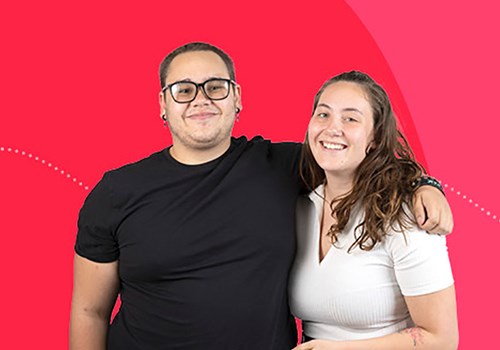 Monday 17 October marks the launch of National Adoption Week 2022, which this year focuses on the theme of identity.
During the week, the campaign will challenge perceptions of modern adoption and show how important it can be for adopted people to be able to understand and feel connected to their past – often through physical keepsakes such as letters, photographs, or childhood toys and sometimes through meeting up.
We are supporting the national campaign. A powerful short film has been released exploring the relationships and memories of four adopted people, as they look back through their own 'memory boxes' and keepsakes from their lives before and after they were adopted, which have helped them develop and have an impact on their sense of identity.
Watch the short film and find out more about our National Adoption Week campaign.
Victoria Gent, Chair of Adoption Lancashire and Blackpool said: "It's really important for adopted people to know about their own history, their family and where they come from. Having continued relationships where that is safe and appropriate is ideal, but if not, it is important for adopted people to have information, stories and keepsakes as connections to their past can really help children as they get older develop a positive sense of identity and emotional well-being.
"That's why, during National Adoption Week, we're urging people to find out more about what modern adoption looks like and shining a light on the ongoing journeys of those who have been adopted. We're committed to making sure that all our adopted children and adoptive families are fully supported throughout the adoption process and beyond."
Adoption is not a line in the sand, when adopted people close the door on all connections to their life, memories, and relationships from before they were adopted. National Adoption Week is highlighting how modern adoption is changing with the aim of helping adopted people to know more about their family history.
One of the couples featured in the film is John and Nikita. They are biological siblings who were adopted together alongside two other siblings by the same family. Nikita said: "Our mum and dad have always kept our adoption and our life story a massive part of our life. We used to get letters from our birth parents, once a year in the summer. My mum would bring out the letters and read them to us as we sat round the dining room table."
We acknowledge that identity, especially for adopted people, is likely to be a life-long journey that evolves as new information, experiences, and relationships occur. Many of our adopters today make it a priority to help their children to understand and develop their identity. We also offer a range of post adoption support and advice.
If you have been thinking about adoption and would like more information you can also book a place at one of our adoption information events which are held regularly across the county. If you would rather speak to someone you can call 0300 123 6727. 
County Councillor Cosima Towneley, Lancashire County Council's Cabinet Member for Children and Families said: "We are proud to be supporting such an important awareness campaign. National Adoption Week is a chance for us to think about identity and how adopted people's past can shape who they are today.
"We pride ourselves on the support that we offer at all stages of the adoption process and our friendly team are on hand to answer any questions and offer advice, no matter your background or situation."
Cllr Jim Hobson, Blackpool Council Cabinet Member for Children's Social Care said: "This campaign is a fantastic way to raise awareness of the importance of family history for adopted people.
"Each child or young person's journey is unique so it's very important for them to be able to understand and feel connected to their past. Having access to keepsakes such as letters or photographs can impact on their sense of identity.
"If you would like to find out more about adoption then please contact our friendly team."
Published: 17 October 2022