News
Cabinet agrees to the launch of a new regional adoption agency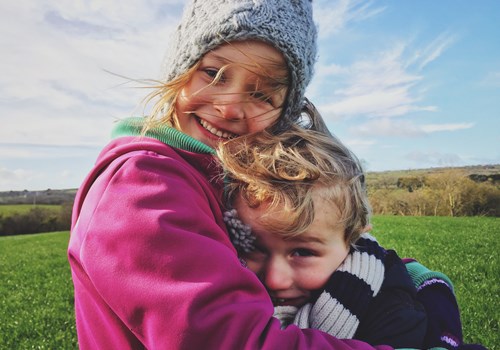 At the meeting held today (Thursday 12 March), Lancashire County Council's Cabinet agreed for the two councils to enter into a partnership to create the new Regional Adoption Agency (RAA), which will be called Adoption Lancashire and Blackpool.

This decision will be ratified by Blackpool Council's cabinet, at their meeting to be held on Monday, 23 March.

The new service brings together expertise from both councils to simplify the adoption process, increase the number of adopters, improve the matching processes for children and provide support for adoptive families.

The development of Regional Adoption Agencies across the county was set out by the Department for Education in 2015. The impact of these changes mean that all local authorities across the country have to deliver their adoption services on a regional basis through Regional Adoption Agencies by April 2020.

County Councillor Phillippa Williamson, cabinet member for children, young people and schools, said: "We've been working together for a while now to develop this new partnership. We hope that by working together we will be able to speed up the matching process for children who are ready to be adopted, while also reducing the time that children spend waiting for adopters to come forward.

"It should also make it quicker and easier for potential adopters to be assessed and approved.

"At the heart of setting up this new agency is our shared commitment to provide real opportunities that really do improve outcomes for children and families."

Cllr Lynn Williams, Deputy Leader of Blackpool Council (Children), said: "We are looking forward to working with Lancashire County Council to find new adoptive families for the children in Lancashire.

"We want children to be placed as promptly as possible and welcome any new measures that help to make the process easier.

"Our staff are passionate about finding safe and supportive adoptive families for children who need them.

"Strengthening our fostering and adoption services and providing the best possible outcomes for the children within our care is always of the highest priority for Blackpool Council.

"We will continue with a range of initiatives to encourage adopters to come forward including the launch of new open events for those thinking of adopting to drop in for a chat with the adoption team, using social media to engage the public and inform them of the approval process and need for more adopters, and also utilising data so we can project the need for future adopters."

The new agency will be operational from 1 April, 2020, and will:
• Recruit, assess and approve adopters across Lancashire and Blackpool
• Find families to meet the needs of children that are waiting to be adopted
• Provide adoption support services to adoptive families
• Run adoption panels

Lancashire County Council is the host authority for the partnership.

There are currently 24 Regional Adoption Agencies across the country covering 112 local authorities.
Published: 05 February 2020