Some children wait much longer than others to be adopted.
We're supporting a new national campaign 'A Life Less Ordinary' from You Can Adopt, encouraging people to think differently about adoption and the children waiting longest.
Book onto one of our information events to find out about adopting a child who needs it most. 
Book onto an information event
Our children who wait longer
In Lancashire and Blackpool, 45% of children waiting to be adopted are part of a sibling group and 20% of children are over the age of 5.
While these groups of children may be seen as 'harder to place' with an adoptive family, they are not harder to love.
Find out about the rewards and challenges
Watch this short film from You Can Adopt featuring a panel of child 'experts' interviewing real life adopters.  Find out for yourself about the rewards and challenges of adopting children who wait longer.
Who we are looking for
While there has been a significant increase in the number of people coming forward to adopt, it is common for people to want to adopt a single, very young child.
However, we need more adopters for brother and sister groups, older children and children with additional needs.
We'll support you
While it might not always be easy, there is a range of support available for all adoptive parents, in particular for those who adopt children who typically wait longest.
We offer a range of adoption support services which starts with preparation to adopt, and includes support groups, training, workshops, family days and more specialised therapy.
Find out more
If you are thinking about adoption, have any questions, or just want to find out more, book onto one of our information events.
Book onto an information event
Hear from real people in their own words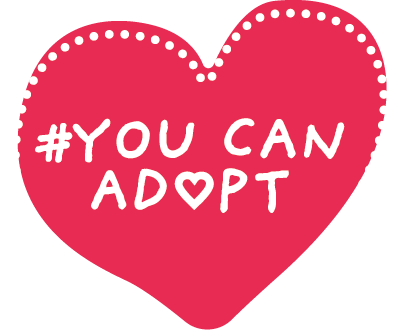 Hear from real people who have been through the experience.
#YouCanAdopt have produced a series of podcasts to help dispel some of the myths that surround adoption.
Meet our adopters and children
Nessa is a single adopter of 2 boys. Miles is 9 and has global developmental delay and learning disabilities. Bobby is 3 and has suffered a non-accidental injury and due to this he is partially sighted. He also has epilepsy, cerebral palsy, and global developmental delay.  Read their story.