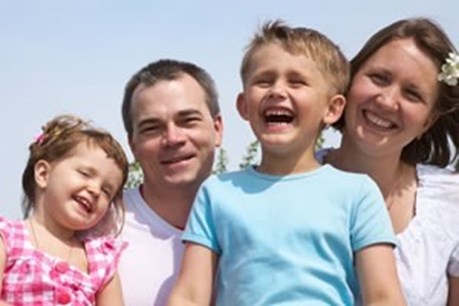 "We have been together for 15 years and always talked about having a family but unfortunately it just never happened for us. We even tried IVF but following several unsuccessful attempts we decided to explore the possibility of adopting. 
We approached Adoption Lancashire and Blackpool as it was our local authority and after attending an information event we spent a couple of months deliberating before we made a telephone enquiry. We were invited to an interview and despite our anxieties about meeting with a social worker, it was a really positive meeting and we knew that we wanted to continue our adoption journey with Adoption Lancashire and Blackpool.
The training course gave us an opportunity to meet other couples similar to ourselves and we learnt so much about the process that we couldn't wait to get started! The assessment process is very thorough but we could appreciate why this has to be. We were ecstatic to be finally approved by the Adoption Panel for two children aged between 0-6 years. 
Our social worker then approached us about our children - a brother and a sister. At the time they were placed with us they were two and five years old.  Being an adoptive parent is not always easy but the positives far outweigh the negatives.
Our social workers were excellent in supporting us as we adjusted to becoming parents and now we are offering support to other prospective adopters going through the process."